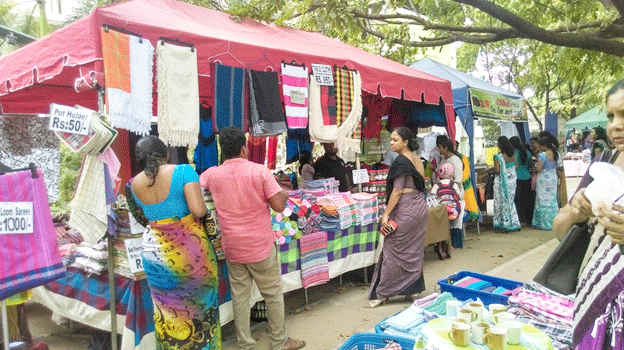 " Creating market opportunities for industrialist in Western Province "
"SANSALA" Trade fair can be introduced as another opportunity for the industrialist which represent local micro and small medium industries sectors to sell their products.
Strengthening the national economy, empower local micro and small industry can be a fine tactic to earn long and short-term benefits. The problem of industrialists is, turning a local micro and small industry has not the strength to compete with local and foreign large scale businessmen.
Advertising campaign that is using by the local and international industry organizations by electronic media and print media, customer awarness programes through using new technologies, the circulation of capital in the market strategies may have to lose the market for the products of micro and small medium industries.
The above objectives in view Western Province Industrial Development Authority implement this program as a mobile marketing opportunity in every month, between 25th and 30th, in 02 selected days in crowded urban areas.